Can you believe it's almost fall? Summer you will be missed, but honestly we are so excited for all that fall brings! Like the gold, copper and orange pallets of falling leaves or the brisk chill in the air. There are also the seasonal treats that come with the fall like hot chocolate, cinnamon spices and warm nuts. Just the sight of a pumpkin spice anywhere and we are ready for the season. But the fall doesn't begin and end with just pumpkin spice.
There are so many other incredible flavors that are are guaranteed to be a hit for any fall celebration. Let us show you our two favorites. Take our Apricot and Pistachio Florets or our Caramelized Roasted Almond Clusters.
Our Apricot and Pistachio Florets are both decorative and delicious. Using them to dress your cake, as part of your centerpieces or table design. Two dried and sweetened apricots, fold around a ball of fondant in the shape of a flower. Topped with premium roasted pistachios, this treat combines all the colors and flavors of fall without the pumpkin.
While our Caramelized Roasted Almond Clusters are are sure to be a crowd favorite. It has all the warm, nutty and sugary flavors of the fall that we've been waiting all year for.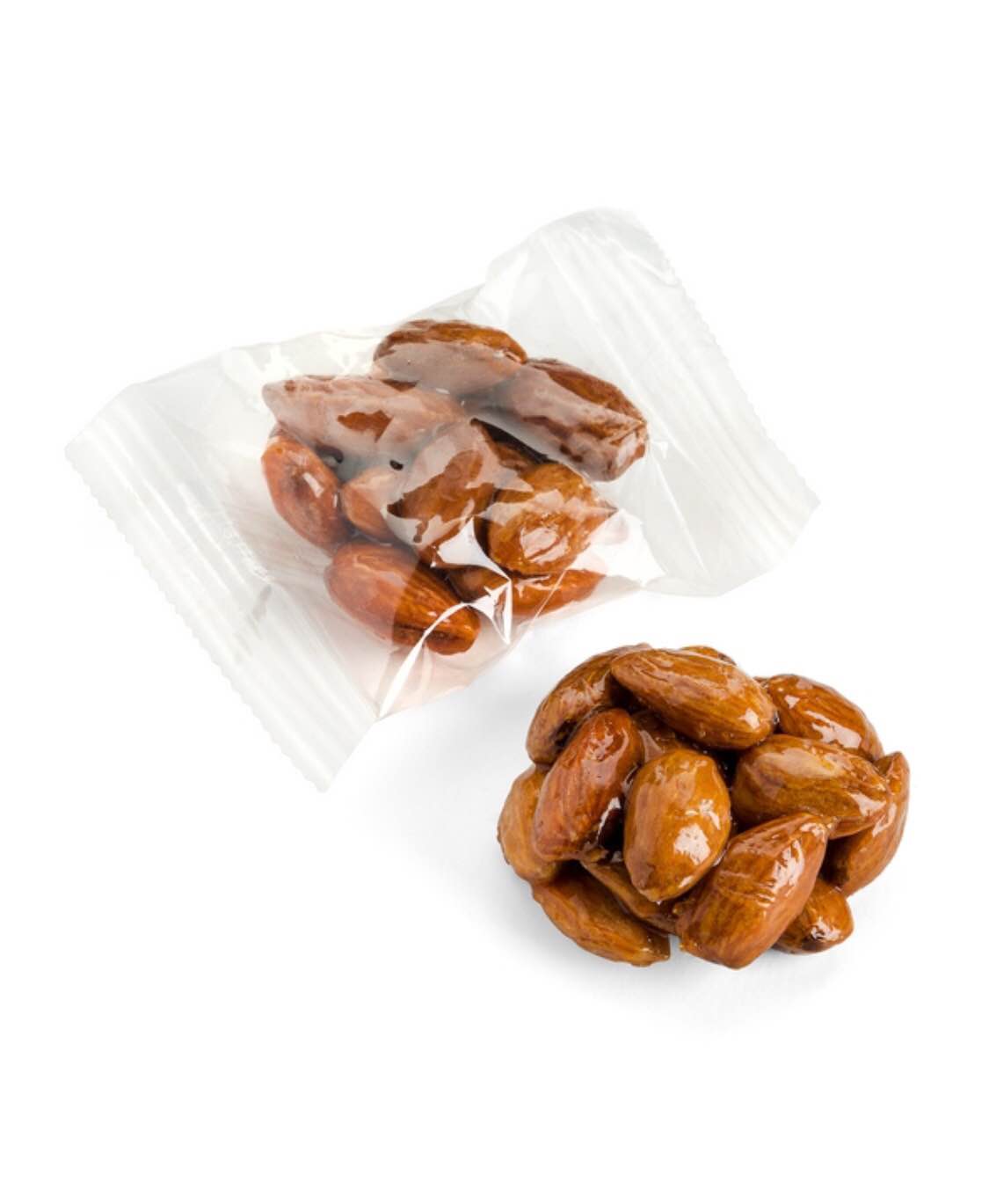 A great alternative to pumpkin-spice treats, this sweet pairs perfectly with a dark tea and a cozy night in.
Each sweet is wrapped individually in cello bags and can be easily enjoyed by guests, family, friends and even you! Visit our website to see what other fall-colored sweets you can purchase for your next special event.